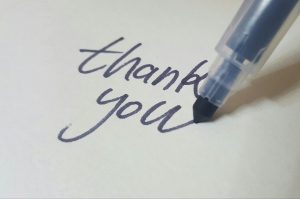 On this page you will find some feedback from customers. Thank you from the bottom of my heart ♥ for the cooperation with everyone of you! I am very happy that I can help with my work and help you a little bit on your way!





Tobias (coaching):



"Right from the first contact, I felt totally at ease with Cathi, and felt accepted with my topic. In the case of the twinflame topic, this is otherwise rather rare when you talk to other people about it. That's why I was able to fully embrace your support. For me, this enabled very important impulses to really arrive in me for my way to my own center. "



Claudia (energy field reading):



"Cathi has extraordinary abilities. She recognizes where you are, what moves you on a deeper level and what the next steps could look like. Cathi is very empathetic and complements her insights with constructive suggestions. In short: You feel wonderfully well taken care of. Thank you very much! "



Alesia (coaching):



"Dear Cathi,
thanks for the nice talk. You were able to take away many doubts and fears through your experience and your knowledge. But also show other possibilities of how I can progress in the process. I felt that I was in good hands and understood by you. Thanks very much!"



Sonja (coaching):



"Dear Cathi, I am very enthusiastic about your calm and sympathetic manner. You have a feeling for what I should probably still work on. It was very nice to talk to you, because you understood what's going on in my insight."



Ivana (energy field reading / coaching):



"Dear Cathi, thank you very much for your healing work and your care for me and my family. After a few days I felt free and very well after your session and I would recommend that everyone heal the soul with you. Thank you, dear Cathi!"



Tanja (energy field reading):



"Dear Cathi,
Thank you for your time and work. Your advice, tips and support were extremely helpful. I can really only recommend you to anyone who wants to develop further and find out more about themselves. What you saw and felt through the energy work is really amazing. You are really a very personable woman too. "